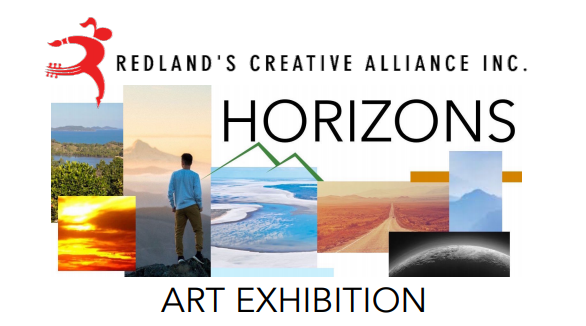 Opening Saturday 9th March 2019
At Myhorizon Event Centre Runnymede Road, Capalaba
1-15A Runnymede Road, Capalaba QLD 4157, next to Indigiscapes
4.30pm – drinks and nibbles, 5pm – entertainment till 7.30pm.
The entertainment supplied by performance members will commence at 5.30pm (gold coin entry to help our starving artists?!)
Join in this celebration with a diverse and wonderful variety of artists, to be held in the wonderful semi outdoors, newest event facility in the Redlands. It's an opportunity to meet the artists, the people of Myhorizon Event Centre and honoured guests. There will be light refreshments and a pay bar. Please invite your family and friends.
RSVP to redlands.creative.alliance.inc@gmail.com by 1st March 2019.
Click here for more info.