How to Plan an Art Show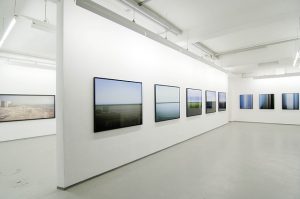 Great job! You have just bared yourself as an artist with a hard worked masterpiece.  Now, you are finally prepared for a gallery or art show.  What happens next?  Obviously, you need to prepare and plan out everything so you will know how things will go when you are really prepared for it.
Here's a guideline to help you better prepare for your art show:
Conceptualize the art exhibition.  Think of the appropriate theme for your exhibition and pen your mission statement.  This may cover its survey show, new talent introduction, theme illustration, topical issue or a cross-cultural exchange.
Display the best artwork and collaborate with other artists.  Choose among your artworks the most impressive and recent ones.  They should showcase the theme of the exhibition.  Work with the other artists who also have an interest in your planned exhibition.  Give proper credits to each artist involved and who have contributed.
Solo shows will require at least a dozen pieces.  That can be very overwhelming for an artist and somewhat a lot of pressure.   You hopefully have been given a heap of notice and can plan your pieces.   If you have 10 months to produce 10 pieces, don't assume one a month will do.  Things always go astray, situations come up, hiccups occur, a piece you do may not 'cut the mustard' and you need to prep and finish.   For all these reasons I strongly recommend you plan for more in the beginning.   In this scenario, try to complete two a month; that way, you give yourself a buffer and reduce some of the pressure.
Organize the gallery show.  Have enough timeframe for proper coordination of everything.  Look for and reserve the best space and dates to hold the exhibition.  Learn about the floor plan details to map out the exact layout of your exhibition.  Note the deadlines for each aspect of the whole event.
Consider the audience in your plan.  You need to understand your target audience's perspective and communicate with the participating artists to let their artwork speak out right to the public.
Procure necessary funding and allocate budget.  There are many ways to finance your exhibition such as government or non-profit agency grants, corporate loans, and sponsorship.  Get monetary support from neighbourhood organizations and schools.  Community involvement is also best for additional support.
Ask for help and don't assume.  Professional skills are necessary for a successful exhibition.  See to it that you are clear on who is responsible for every task involved in the event.  Consider the inward and return freight, curator's expenses, installation and dismantling, opening reception, catalogue, design, marketing, translation costs, etc.
Write and publish a catalogue.  Curating an art exhibition is significant in publishing a catalogue for the event.  Just think of the catalogue that serves as documentation and as a great promotional tool leading to more projects in the future.
Promote the exhibition through mail invitations and advertisements.  Advertise the exhibition in art magazines, on the internet, and in newspapers.  Make announcements online, to your networks and via email marketing.  Snail mail printed invitations to the people you know.   Email invites seem to be somewhat ignored, lost or caught in spam.
Properly install the artworks at the exhibition site.  You and your team should conduct an on-site installation that involves construction, wall painting, and display frame preparations.
Hold press a conference, workshops, and panel discussions.  It would be better if you conduct a pre-opening press conference and equip participants with kits containing the written texts that explain the concept of the show, the images, and the list of artists.
Make the art opening grand.  Make the opening of your art show exciting, memorable, and fun.  Also, wear confident and comfortable outfit during the show and socialise.
Have an after show perk. Have a list of the exhibition-goers so you can invite them to your future projects through email marketing.
An exhibition is very exciting indeed – so be sure to plan it well – like any event or business function.  Be sure to give yourself enough time and be sure to keep lists.   Lists will become your friend and save the day.   Good luck!
Check out my original paintings.