Favourite Social Networks to Promote Your Art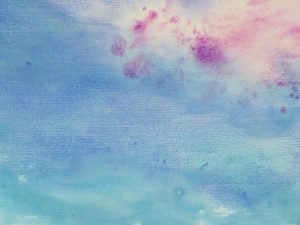 If there is one platform that has taken the world in a storm, it is social media.  Right now, everything you could ever imagine can be found in social media and online.  Social networking has become the norm especially in upholding business and selling.  It has remarkably taken over the marketing and promotion industries.
When it comes to promoting art, social media is also the ideal venue to share and endorse.  Of course, social media will not magically solve all of your "production woes" but it will absolutely help in showing and not just telling your talent.  Websites that allow discovery and communication work exceedingly well in helping to expose and sell your art.
Here are lists of my favourite social media networks that are great venues to promote art:
1. Facebook
The largest social network, Facebook, is a good platform to promote any artwork.  It has many (billions) users and basically an ideal venue to create a profile page, post your artworks and develop an audience that can communicate with you.
If you are still in the trying to make a name level, you will have a hard time creating a fan base because people will not have an idea that you are on Facebook.  Searching on this site does not work easily as with the other sites.  You can actually post your works in group pages that cater to your same interest.  Most group pages have huge members and it is easy to search for these groups.  However, do not forget to link your post back to your personal blog and website so that people can check out more of your work portfolio.  Shares, however, are kind of helpful.  It helps spread your content to other audience and eventually increase your exposure.   In addition, if you are not keen on sharing your profile with the public, you can easily (and should) create a business page for your work, without having to friend people you don't know.
The disadvantage of Facebook is that it is a very busy platform with so many things going on.  Instead of highlighting your artworks, the many functions of Facebook such as the chat box and sidebars will get your audience distracted from discovering your awesome collection of artworks in your albums.  The likes and views on Facebook don't mean as much these days, so don't get caught up in that.   Remember also that only about 5% of your 'friends' will see your post, so you absolutely will have to pay money to Facebook to get greater exposure, either via ads or boosts.
2. Google+
The Google+ is a platform closely similar to Facebook but with a lesser audience.  But it is considered a better platform because if you use the search box, the posts you see does not limit to the people you follow.  Also, the quality of the image uploaded in this website has a better quality compared to those uploaded on Facebook.
You have to promote art in Google+ similarly with Facebook, by joining art groups and posting a link back to your own personal blog and website.  Remember that by being on Google + you are improving your website ranking.
3. LinkedIn
The social network LinkedIn is an ideal venue because it is a platform for people in professional occupations that connects business with potential partners and employees and also provides a core for professional networking in different industries.  Although the photo function of LinkedIn works mainly for business and not for showing off talent, you can still create few useful connections that will eventually lead you to meet other business professionals who can bring you valuable resources and potential clients, customers and partners.  LinkedIn is great for connections but in my view, if you are time-poor, then other platforms, such as Pinterest or Facebook or Instagram would be better value.
4. Pinterest
This social network platform works like a digital scrapbook allowing you to share images of your arts with your followers.  The best thing about Pinterest is that it has a pin function where you can pin your favourite images so they always appear on your profile boards.  It is a useful tool in promoting services and products because it leads to spontaneous eCommerce shopping.
5. Instagram
The Instagram platform is huge and works mainly on posting photos and videos and sharing them so other people could discover them. It works perfectly with promoting your artworks.  Just do not forget to put appropriate hashtags so people could find them easily.  A lot of brands and companies find Instagram an ideal tool that helped them heavily with online marketing and drawing major engagement.  Another great advantage of using Instagram is that it can be linked to Facebook and Twitter so more people can discover your amazing arts.
6. DeviantArt
DeviantArt is fundamentally the social network platform created for artists and art enthusiasts to promote, share and discover their works of art.  It is the top venue to use to get a good exposure for artworks that include painting, sculpture, digital art, pixel art, and films.  They even have a daily drawing challenge that amateur and expert artists can join.  You can create incredible collections and showcase them in their rightful categories so people can find them easily.   In addition, you can become a member of their forums and groups to get reviews and constructive criticisms.  This venue is well recommended for artists because of its inclusive and supportive community.
Many artists are naturally introverted but when it comes to promoting art, one should not remain 'shy' especially when it comes to using social network channels.  Today is the era where technology rules and social media is the perfect communication tool.
Social networks are not only useful for selling your art but also for discovering inspiration and most importantly for communicating to the world what you are doing.
Need help with the business side of things? Email me at donna@donna-stone.com.au and check my services here.
Read my article Art to Lift Your Emotional Wellbeing.