10 Things to Do When You Get a Painting or Wall Art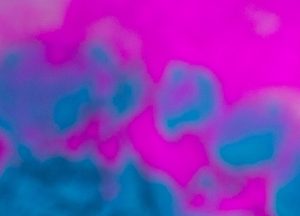 It is not a secret how art can pull a space together. Even though there is complexity in its manner of display, having even a single form of art in any space can completely transform a room into a liberty of expression and style. Paintings, sculptures, wall art and any other form of art do not simply stand as a piece of ornament. It is a thing that portrays an element of the owner or an idea to promote a sense of taste and profundity.

Read Art to Lift Your Emotional Wellbeing.
When you decide to put a painting or wall art in your space, that decision cannot be done so simply. You cannot plainly walk inside an art store and pick one or two. If you really want your painting or wall art to rest significantly then you should get with intent. If going to an art gallery, don't be pressured to buy something someone else likes; buy what engages and 'speaks' to you. Art is a very personal thing, so unless you are purely buying as an investment, let your heart (and eyes) lead you.
Here are some tips to help you select the right piece of painting or wall art for your home, office or premise:
1. Establish Intentions
Art has its own terminology. It possesses a unique vocabulary and not knowing any can be mind-boggling. You will find yourself anxious inside the gallery not understanding each and every one of them. Perceptibly, no one wants to look dumb when trying to communicate with people related to arts. This can somehow be evaded when you start with clear intentions. If you have an evident purpose in mind, say a specific colour or subject, and then it would be easy to find what you want to look for without learning any art vocabulary. Remember this also, you are the buyer; that puts you in the driver's seat. To me, art is about how it makes you feel and the pleasure it gives; not the lingo. The buying experience should be pleasurable too.
2. Set a Budget
Art prices vary a lot. Therefore, it is important that you set a budget in terms of what you can pay for. For beginners, it is fair to have a specific fixed budget. However, if you happen to find a piece that you will instantly fall in love with, you have to apparently stretch your budget to accommodate it. Most of the time, when it comes to arts, regrets come not in purchasing what is out of the budget but in not getting what you truly love. You can lose opportunities of not getting that piece you loved. For me, if I have a limited budget but really want something, I consider what else I might "do without" for the moment to make that happen. There are often ways to make something affordable, but don't go spending what you really don't' have; that pleasure will take on a sour taste.
3. Consider Scale
Size really matters when it comes to getting arts for your wall. A beautiful but tiny painting will not rest lovely on a spacious wall. You should have an idea of the size of the space so you would know which painting to get. Some pieces can be customized into sizes, so you will have options when you buy. If you plan to have a piece that you can move anywhere in the house, go for one with standard size, not too big and not too small.
4. Perform Some Research
Arts run within an immeasurable selection. It is highly recommended to talk to other art collectors and enthusiasts. However, be careful when you get advice from someone whose purpose is to sell; remember what their objective is. When you get to learn some fundamental facts about the art world, you will find that listing price is already the sale price. There are galleries which will offer discounts to new collectors for the purpose of building a relationship while there are those who only offer discounts to loyal collectors. In my view, it can't hurt to ask "is this your best price?"
5. Determine your Purpose in Buying
Purchasing an artwork is a result of many purposes. If you intend on buying a painting because of the sole reason that you want and love it, then it is an easier task. The only thing that matters is to find out if you can afford it and if the price is worth the infatuation you have for it. However, if your purpose of buying a wall art is for investment, then it is a more complicated one. For a painting to have a long-term value in the future, you should consider the many factors that can affect the price of the said piece. Say, for example, those in the canvas are more valuable than those in the paper. If you purchase a price as an investment, to run through your taxes, talk to your accountant. There are rules around this, including the fact it must be stored (safely) and not hung in your home to enjoy.
6. Try Getting It Online
The art world has also modernized. They are now available online which makes it easy for you to buy without the need to spend so much time and effort. Your option is also not limited to curator's choices and galleries. You can also find a lot of original pieces online, where artists, like myself, sell direct. Because of the low overhead costs, prices are often incredibly reasonable.
7. Be Bold
Do not limit your options to a single type. Bear in mind that unique and edgy images are most remembered. Also, try mixing high and low periods and styles. You can pair up a $30,000 painting with a $30 wall art. In addition, consider other variety of mediums. Some artists have striking works aside from oil paintings. Recycled materials and fabrics, gold dust, enamel, and wax are notable materials for art.
8. Learn the Artwork's Story
Even if you do not get the opportunity of meeting the artist behind your art, make sure to know him (or her) and the story behind the piece. Topics related to arts can become a good conversation starter. It is also a great idea if someone comes asking about your art and you can actually tell him all about it. It will not only add worth to the painting but also to your significance as a collector. For this reason I have a bio on my website and synopsis of each piece. I'm also happy to chat with a buyer – as I'm a real person and love what I do, so happy to share.
9. Splurge on Accessories
Frames, glasses and fabric mats can help elevate the art in almost all cases. It will be amazing if you indulge on investing on them. Framing an art will make it look more expensive and refined. Opt for high-quality custom frames and mat because they will make all the difference. Framing and mats also allow you to incorporate your own tastes and to highlight certain colours in the piece which make the piece tone in very well with your room and décor. A good framer will help you 'get creative' with your piece and make it your legacy.
10. Hanging & Lighting
Finally, you have this wonderful piece; be sure to have it hung well. With particularly a large or heavy piece, a nail in gyprock may not work. A good handyman will be able to help you. Don't forget also lighting. Natural light is wonderful, but then also consider feature lighting for the piece, especially for the evenings or when you have guests. This can be quite subtle. I have had a dimmer on one feature piece that would be adjusted and that just 'highlighted' the piece perfectly.
Check out some of my art pieces for sale.